Your Health Is Our Priority
YOUR BEST CHOICE FOR SURGERY CARE
The staff at FCHC General Surgery, formally West Ohio Surgeons would like to welcome you to our practice.  We are happy to have you as our patient.  We will do everything we can to ensure you a comfortable experience and earn your trust and confidence.  Our surgeons: Ahmad Abdelaal, MD, Timothy G Duckett, MD, M Shahzad Hasan, MD, Beth A White, MD  and staff strive to offer the best possible medical care to our patients.  You have our assurance that we will provide the highest quality of care that you so much deserve.
Keep in mind that you will need to arrive at least 15 minutes early to allow time for the screening and registration process.
We understand that these changes are impacting your experience in the office. In order to keep our patients and staff healthy we are required to implement these new guidelines.
For more details on safety precautions at our physician offices please call the office.
During these unprecedented times your care will be delivered differently. These changes have been made to comply with new guidelines set in place to promote social distancing and ensure our patients continue to receive their care in a safe environment.
You may notice the following changes at your next appointment:
Health Screenings before your appointment is scheduled and again upon arrival. This will include a temperature check and questionnaire. All who enter the building will be screened.
Universal masking for employees and patients. We encourage you to bring your own face covering. One will be provided if needed.
Accommodations for social distancing. No waiting room. You will be asked to call from your vehicle to register. Once a room is available you will be taken directly to a room.
Designated entrances for patients. Please follow the directions that will be given to you over the phone.
Handwashing is the best defense but hand sanitizer will be available for use.
OUR OFFICE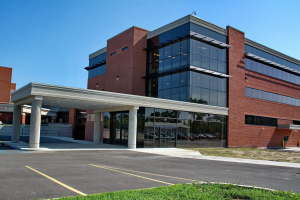 Medical Building Office South
FCHC General Surgery
725 South Shoop Avenue
Wauseon, OH 43567
Phone: 419-337-7478
Fax: 419-337-7846
What To Bring To Appointments
At FCHC General Surgery, we want to ensure that you receive prompt medical care. To help expedite the first appointment, we ask that you be prepared to complete paperwork regarding your family medical history and insurance information.
In addition, we ask that you bring the following to both your first visit and any additional visits the following:
Your current photo ID, such as your driver's license
Your current health insurance card(s)
A list of medical prescriptions you may be taking
SERVICES
We offer a variety of surgeries including:
Trauma Surgery
Surgical Oncology
Surgical Endocrinology
Surgical Ultrasonography
Surgical Gastroenterology
Stereotactic Breast Treatment
Bariatric Surgery
Advance Laparoscopic Treatment of:

Esophagus
Stomach
Gallbladder
Colon
Hernia